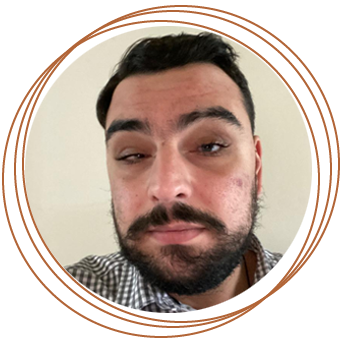 Andreas Solomou
Trainee Lawyer
Andreas is currently a trainee lawyer in our lawtech firm. Belonging to Generation Z, technology is a lifestyle for Andreas. Andreas is passionate about emerging technologies (such as Blockchain, AI, Internet of things, 3D printing, Augmented and Virtual reality) and has invested considerable time studying and researching their features, characteristics, implementation, and use.
Andreas conducted several types of research and produced some highly interesting research papers. He strongly believes that technology and digital transformation is the future. His dream is to be part of the digital revolution, and he aspires to assist, from his position as a lawyer, in the digital transformation of the private and public sector. Andreas is very interested in Intellectual Property law, Corporate, Commercial, and Competition law.
His academic background and strong personality enabled him to immediately participate in significant, ongoing projects, and quickly adjust to, and seamlessly work with the rest of the team. Andreas holds an LLB from the University of Cyprus. After completing his training, Andreas will pursue a master's in digital currency and blockchain technology.