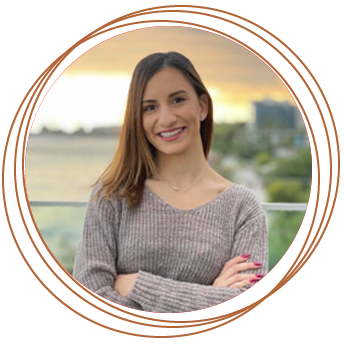 Antria Christodoulou
Lawyer
(+357) 25 262699
antria@christianaaristidou.com
Antria is a millennial generation woman lawyer who came of age during the Internet explosion and who therefore grew up in an always-on technological environment. It comes as no surprise that she decided to combine law with technology. Despite her young age and the short period of practicing law, she has a genuine interest in areas of emerging technologies, Blockchain Technology, AI, PropTech and Real Estate Technology, and in various industries, Betting and Gambling, Creative Industries, EdTech, and Innovative Education Providers, Sports and Entertainment and Compliance and Regulation.
Antria conducts research in the fields of Blockchain Technology, Digital Currencies, Smart Contracts, Token Offerings, Securities regulation, and across other sectors of specialism required on every blockchain project.  Among others, she provides support for the designing and development of various lawtech training courses related to Blockchain, Blockchain Regulation and Policy, Smart Contract Technology, Blockchain, and the 5th AML Directive, Real Estate Tokenization, etc.
Antria is also a member of the team developing Rhea bot, an AI-operated bot intended to assist, facilitate, and expedite the process of setting up a company in Cyprus. She is also a member of the Cyprus Blockchain Association, which has recently been merged with the non-profit Cyprus Blockchain Technologies.
Antria graduated from Lancaster University in 2018 with an LLB (Honors) degree and was admitted to the Cyprus Bar Association in 2019.  She also holds a certificate in Digital Currency from the University of Nicosia.  She is currently doing her Master's in Digital Currency and Blockchain Technology with the University of Nicosia.