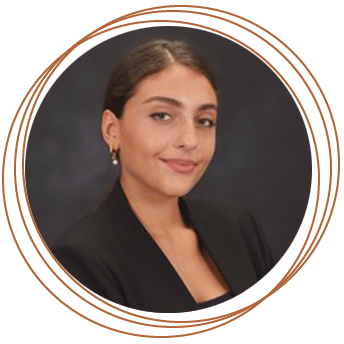 Machi is a highly motivated and hardworking individual. She holds an LLB in European and International Law from Maastricht University, with a minor in Law, Art, and Policy Making. She has extensively researched the intersection of the right to privacy and grounds national security in ECtHR jurisprudence as part of her thesis.
She is currently a Law and Technology LLM candidate at Tilburg University. Her last research focused on Contact Tracing Application harmonization across the European Union. She is currently focused on issues including ICT Contracts, Data Protection, E-Commerce, Internet Liability, and Intellectual Property.
She possesses certified knowledge in Computer Science, acquired via Harvard University Edx. Machi is particularly committed to researching data protection and privacy issues. In practice, she has been actively assisting a start-up regarding their GDPR compliance. Besides her academic achievements, she is the founder of Cypriot Society Maastricht and has been greatly involved in social events and happenings during her student life. Additionally, she is a language enthusiast. She possesses fluent knowledge of Greek and English, as well as intermediate knowledge of French. Machi is also a beginner in Russian and Dutch. She believes that Europe and technology is Cyprus' future, an approach that is reflected in all of her achievements and career choices.