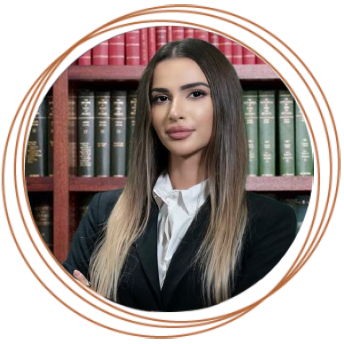 Olina Sokratous
Researcher
Olina is a legal consultant who acquired her education in the United Kingdom, specializing in International Commercial and Business Law alongside with Law, Business, and Management. Her major foci of interest is technology law, as a means for the facilitation of business transactions. Olina is fluent in Greek, English, French, and Italian, and she is currently learning Russian and Spanish.
She works on state-of-the-art research for cryptographic methods of verification powered by blockchain and smart contracts. What fascinates her on the specific topic is the lack of regulation that stems from the exponential growth of technology outplacing regulations that catch up in linear speed. In anticipation of filling this gap, she aspires to have an impact by pushing the boundaries of existing legislation and aspires to resolve future challenges proactively.
Her former leadership positions in various non-profit organizations equipped her with strong business acumen, enabling her to collaborate effectively with clients and partners across the globe. Olina holds an LLB from the University of Leicester, an LLM from the University of East Anglia, and an LPC MSc from the University of Law in Leeds.