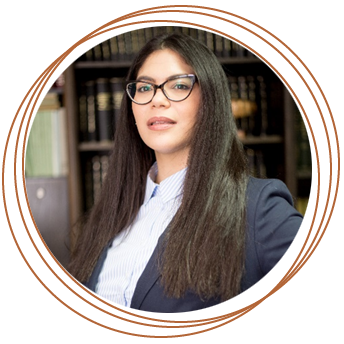 (+357) 25 262699
rodoula@christianaaristidou.com
Rodoula is an associate lawyer, lawtech expert, and core team member dedicated to providing high-quality legal advice and services to tech-savvy entrepreneurs, inventors, startups, and early-stage companies.
From choosing the best business structure and proper governance to protecting Intellectual Property and raising capital, Rodoula guides and assists individuals and companies throughout their business journey to responsible growth and success. Rodoula negotiates, drafts, and reviews, important commercial, corporate, investment, intellectual property, internet, and information technology agreements and provides legal assistance in corporate governance and company management issues. She has been involved in many projects and provided advice and drafting support to complex shareholder arrangements and employees' engagement schemes. She is also a Certified Data Protection expert (HELP_EU) and has advised clients on data privacy, personal data protection, and other GDPR related matters.  Rodoula advises individuals and companies who empower, develop, establish and maintain platform-based business models, Software Applications or utilize emerging technologies such as blockchain, AI, IoT, and is extensively engaged with compliance and regulatory matters.
Rodoula's extensive experience in undertaking and supervising the incorporation, administration, management, and dissolution of Companies in Cyprus, Europe, Russia, the US, UK, and Asia enabled her to successfully join a team of highly intelligent lawtech and AI experts developing the Rhea Bot, an AI-operated legal Bot aiming to facilitate and expedite the process of setting up a Cyprus limited liability company.
Rodoula is a founding member of the Cyprus Blockchain Association, now merged with the non-profit Cyprus Blockchain Technologies, and works pro bono for Non-Profit organizations. She holds an LLB from the University of Leicester and was admitted to the Cyprus Bar in 2014.