Block.co solution for secured doc storing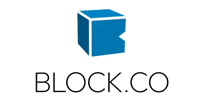 We collaborate with Block.co to leverage their secure digital document management and storing solution for the purposes of our clients' needs. Block.co issues easily verifiable certificates on blockchain, which authenticate, certify, and confirm the recording of digital documents of our clients. Our clients, or we, acting as their agents, may verify at any point in time the veracity and storing time of their documents in a trusted, secure, and easy manner. The records, because of blockchain, remain time-stamped, immutable, transparent, and open, and may act as strong and trustworthy digital evidence. Further to this, we use the block.co solution for various records, including our internal documentation, our clients' documentation seeking to protect their copyright, and really any documentation, which our clients seek to certify and hold as evidence and for record-keeping purposes.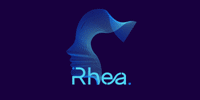 RhEA Bot is the product of our collaboration with Fountech which combines our legal expertise with Fountech's Artificial Intelligence specialty. RhEA Bot is an AI-operated bot intended to assist, facilitate and expedite the process of setting up a company in Cyprus. Leveraging AI technology and using targeted legal knowledge to elicit easy and comprehensive information from clients, RhEA Bot seeks to disrupt the legal industry. RhEA Bot shall become part of our services and our endeavor towards our vision for a technology-driven provision of our legal services.

Offering efficient and user-friendly solutions to our clients is at the heart of our LawTech hybrid model. Our first and foremost objective is to improve the client experience, and thus our relationship with our clients. Acting on the principles of transparent and open communication with our clients, we are in the process of establishing a client portal and application. Information and documents exchanged between our team and our clients, and relevant deliverables and invoices, will be uploaded to a secure portal enabling easy and immediate access and coordination. Depending on relevant feedback and with the view to further improving our clients' experience, we are committed to constantly developing our client portal and application to increase the available functionalities and enhance the customer experience.


Our law firm offers the option to make payments and settle invoices via select cryptocurrencies, upon our mutual understanding and agreement. Going to the "Payments" section, our clients may use the displayed digital wallet to make relevant payments. Following our involvement with the crypto industry, we are interested in offering our clients easy, secure, and fast ways to make their payments. To us, technology is an invaluable tool that is bound to revolutionize all aspects of conducting business, and thus impact law firms. We are committed to integrating the most optimal and customer-friendly solutions to cover all aspects of our lawyer – client relationship.